Fred and the healers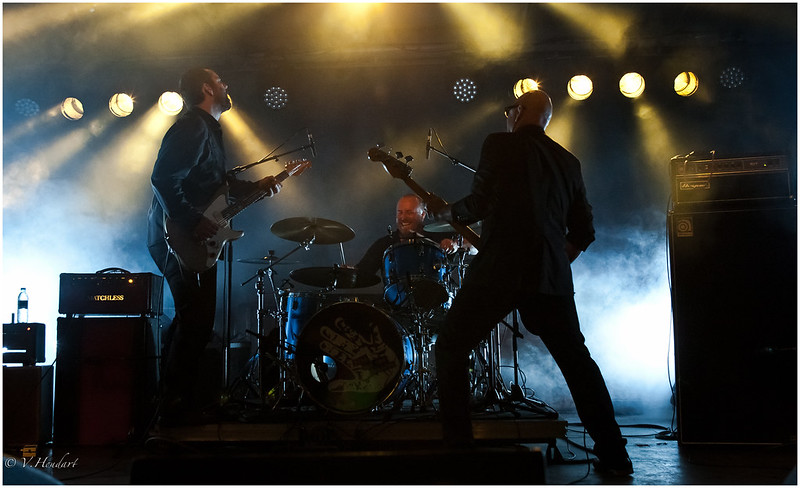 Fred and the Healers is a Belgian blues group active on the European scene since 1994.
We play our own electric blues songs – we are not a cover band although we regularly pay homage to our idols by covering some of our favorite blues and blues-rock songs. We are influenced by the main Chicago artists who electrified the blues in the 50s and 60s, by the British blues of the 60s, by some blues rock and rock artists of the 70s and by other more contemporary bands. Here is a list of our main influences: Albert King, Freddie King, BB King, Albert Collins, Otis Rush, Magic Sam, Lowell Fulson, Robert Johnson, Muddy Waters, Willie Dixon, Elmore James, Howlin 'Wolf, Junior Wells, Little Walter , Sonny Boy Williamson (s), Junior Kimbrough, RL Burnside, Rory Gallagher, Jimi Hendrix, Peter Green & Fleetwood Mac, John Mayall and the Bluesbreakers, Tom Waits, Los Lobos, The Black Keys, Stevie Ray Vaughan, Robert Cray, Led Zeppelin, Cream, Johnny Winter, …
We love to be on stage, regardless of the size and reputation of the venue or the size of the audience. Do not hesitate to contact us if you wish to book a concert!
While most of the information regarding shows and CD release is provided here, you can find us on or on the fanpage where you can also interact with other avid blues fans.
FRED AND THE HEALERS
Current and past band members
DRUMMERS
– Marc Lhomel
– Axel Muller
– Bruno Castellucci
– Nicolas Sand
GUITAR PLAYERS
– Fred Lani
– Jérôme Boquet
– Bertrand Lani